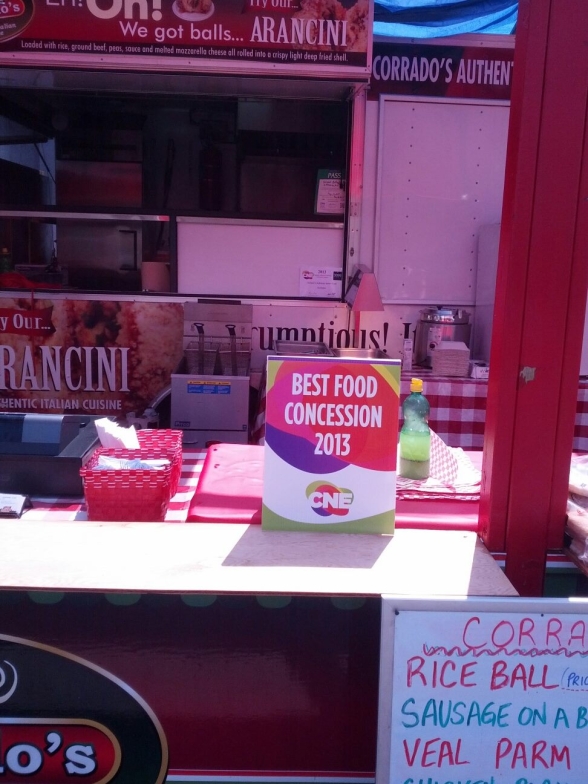 Corrado's wins!
As most of our customers and authentic italian food fans know, we were present at the Canadian National Exhibition this year, and served thousands of tasty pizza slices and Toronto's BEST arancini!
Corrado's Authentic Italian was awarded with the CNE's BEST FOOD CONCESSION of 2013!
We had a great time at the CNE this year and look forward to serving you all again next year!